Please Call For Orders Within 72 Hours Of Your Event 678-948-5867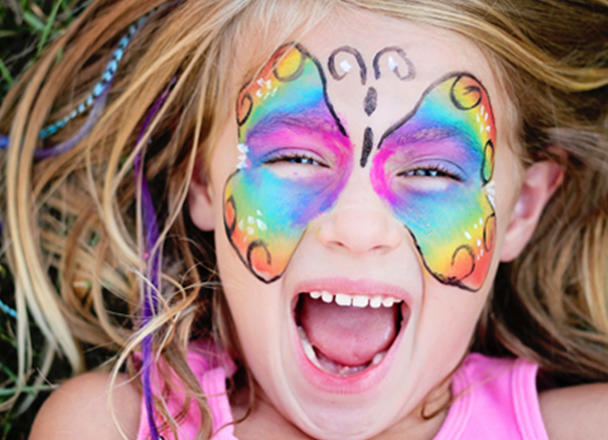 Airbrush Face Painting
*1 hour of professional face painting using high quality body makeup.
*$50 each additional hour
*$80/hour for second painter (if needed to keep the line moving with high-volume attendance)

Our face paintings are water proof and smudge proof, but come off easily with soap and water.

We offer over 30 different full face designs, as well as small cheek designs perfect for smaller children.

*Reservation is not final until Jitterbug confirms artist availability for day and time of event.